New Construction
Why do new h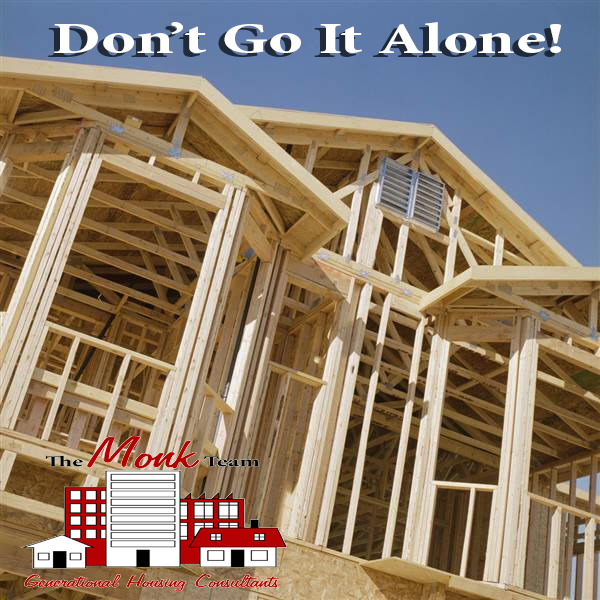 ome buyers need their own Realtor?
There is more to a new home sale than price. In any situation, when it comes to real estate you need your own representative. You need to know who is taking care of you. An experienced Realtor will not only help a buyer understand the sales contract, but also evaluate all options, from price comparison to resales, specific construction techniques, the value added upgrades, the amenities of the community as compared to other communities, and lot location. The different purchasing processes need to be thoroughly explained. You may prefer to built the home so
you can select the materials versus buying one that is already complete. There are advantages to both. The Monk Team takes it a step further by explaining how the home is built beginning with lot preparation to understanding what 100% complete means. They can help you with your walk-through to know what is acceptable. A wise buyer's agent can protect their clients' investment at every stage of the process.

To learn more about Birmingham, AL new homes,
contact us
!
Ask me about the benefits of a 3 stage home inspection while your home is being built.